Narcissus Recurvus - ORG
Narcissus poeticus var. recurvus or the poet's daffodil is late flowering. Deliciously fragrant. Prefers a moist, rich soil and a sunny spot in your yard.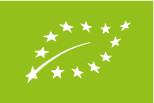 It originates from the southern European mountains. These flower bulbs, however, where grown organically in the Netherlands.
5 ea. per bag (or select a value pack)
Order now for delivery in U.K. within 1-2 weeks, EU within several days. Happiness guaranteed. Shipping into UK from £ 5.99 free on orders over £ 50, see shopping cart or delivery page for details.
Data sheet
Suitable for

bee friendly

Group

daffodils poeticus

Colour

White-Orange-Yellow

Height

35-45cm

Flowering period

Middle-Late Spring (Apr.-May)

Delivery period

sep-nov

Flower Bulb

Top Quality

Farm

ORGANIC NL-BIO-01

Preferred location

Sun or partial shade

Delivered as

flower bulb in bag
Specific References
EAN13

8719481061029