ORGANIC OR NOT?
You wish to buy sustainable products from reliable companies only. To reassure you: so do we! Natural Bulbs is all about certified organic or sustainable products. We prefer to differentiate between organic and sustainable flower bulbs. You can order both categories from our shop. We've made the selection easy for you. Natural Bulbs is specialised in naturally grown flower bulbs, without artificial fertilizers, enhancing soil biodiversity and avoiding chemical pesticides all together. Working with nature instead of against it.
BIO = ORGANIC NL-BIO-01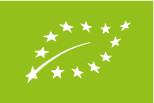 Recognise our organic bulbs by this EU logo, the reference to BIO in their names and they carry the code NL-BIO-01
You can download our organic certificate by clicking here
TR = Organic in transition - NL-BIO-01
We should support those courageous growers that have started organic culture a while ago and that are close to the finish. They are being closely monitored by the Dutch organic certifying body Skal. These products can be recognized by the addition TR to their names and in the Data Sheet find the NL-BIO-01 code with each product. Next year these products in transition will receive their accreditation to also carry the green EU organic logo.
Sustainable - 100% FREE from NEONICS
You can recognise our sustainable flower bulbs by these codes:
Sustainable MPS-A+
The certifying body is called MPS and the grower achieves the highest level A+. We referred to this as ecological growing, for the growers are into eco thinking, working with nature, promoting biodiversity, a healthy soil and avoiding chemicals unless to avoid a disastre. They guarantee that the bulbs are 100% free of neonicotinoids (known to endanger bees).
Sustainable Natural Bulbs
In this instance we are the controlling body, since the grower is too small to be able to afford a certificate. He works according to sustainable principles and we follow him closely. This is an exception to our desire to sell certified products in the near future only.
Where can I find these organic flower bulbs?
At the bottom of each product in the Data Sheet you will find reference to the above codes in the line about the grower.
That is possible! Click the above line and it will take you straight to NL-BIO-01 products only. From any screen you can always search by entering BIO in the top right corner search box, or even simpler, click the ORGANIC category in the left navigation column from any screen.