Agastache Blue Fortune' - ORG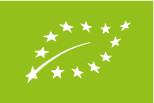 Blue organic Liquorice Plant or Anise Hyssop will be buzzing with bees. The foliage will produce a deliciously sweet anice taste; a delicacy! Grown organically.
1 plant per pot with abundant organic soil life (or select the value offer of 3 plants)
Order now for delivery to E.U. from Mid-March 2021. Happiness guaranteed. Shipping into E.U. starts at €4,95 free on orders over € 39. Other countries see delivery page.
Agastache 'Blue Fortune'
Organic Liquorice Plant, Anise Hyssop
EDIBLE PART OF THE PLANT
Flower and leaf
The Liquorice plant is a mint-like herb, whose leaves, which grow on square stems, have a delicious, typical Anise flavor, but the smell is that of real liquorice. The Apache Indians use this plant medicinally; for example against cough, fever, and diarrhea. The soft and aniseed-flavored leaves are used (finely chopped) as an aromatic seasoning in salads. The leaves are also great for making a delicious mint herbal tea that has healing powers. The Liquorice plant has torch-shaped flower spikes (20-25 cm long), filled all around with countless small "mini" -lipped flowers, forming a thick "candle".
These flowers can easily be rubbed loose, and then used as "sprinkle flowers" for garnish. Cut flower, Attracts bees, Attracts butterflies, Aromatic.
Data sheet
Suitable for

bee friendly and plant parts are edible (read instructions first)

Group

perennials

Colour

Blue

Height

90-100cm

Flowering period

Summer and Autumn (Jul.-Nov.)

Delivery period

March-May

Farm

ORGANIC NL-BIO-01

Delivered as

rooted plant in container

Hardiness

hardy in most zones