Echinacea purpurea alba - ORG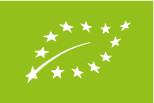 White Coneflower is known for its' medicinal qualities. It is a herbaceous perennial and it makes bees and butterflies super happy! Grown organically.
1 plant per pot with abundant organic soil life (or select the value offer of 3 plants)
Order now for delivery to E.U. from Mid-March 2021. Happiness guaranteed. Shipping into E.U. starts at €4,95 free on orders over € 39. Other countries see delivery page.
Echinacea purpurea 'Alba'
Organic White Coneflower
EDIBLE PART OF THE PLANT
Flower and leaf
Echinacea has been the most important medicinal plant among the Native Americans for centuries. In Europe, it's benefits are known mostly thanks to doctor A. Vogel. His famous Echinaforce, named after this plant, literally means: "Coneflower power" or "Power of the Coneflower". The plant can be used to make tea. A tablespoon of flowers and leaves of the Echinacea. Pour two decilitres of boiling water on top and let it sit for five minutes. The petals of this eye-catcher are beautiful to use as garnish. Alone, or in combination with other edible flowers. The slightly spicy taste of the flowers is not too bad if you only a few of these beautiful leaves per dish.
The Coneflower is packed with medicinal properties: It purifies the blood, it's an analgesic, has anti-infection and anti-inflammatory properties, and also increases resistance as a whole!
Data sheet
Suitable for

bee friendly and plant parts are edible (read instructions first)

Group

perennials

Colour

White

Height

50-60cm

Flowering period

High Summer (Jul.-Aug.)

Delivery period

March-May

Farm

ORGANIC NL-BIO-01

Preferred location

Sun or partial shade

Delivered as

rooted plant in container

Hardiness

hardy in most zones