Garlic Morado - ORG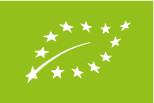 Garlic 'Morado': an originally Spanish garlic variety. The bulbs turn wine red due to the underlying purple-red cloves. Thick cloves that are easy to peel. Sharper taste. Not just tasty, but also very decorative due to the curls on the stem. What's better than crispy fresh organic garlic from your own garden? It's best to plant garlic in the autumn. Separate the cloves from the tuber and plant them in the vegetable garden. From certified Dutch organic cultivation.
3 tubers per bag (or choose a value bag)
Order now for delivery in E.U. from Mid September 2021. Happiness guaranteed. Shipping into E.U. from € 4,95 free on orders over € 39, see shopping cart or delivery page for details.
The tastiest garlic is the garlic you grow yourself. With the right materials, you get the best start! Before planting, remember the importance of the number 10.
• Plant around October 10 (or just in September or October).
• Plant each clove 5 cm (for moist / heavy soil) to 10 cm (for drier, light soil) deep, tip facing up.
• Leave 10 to 15 cm in the row and 25 cm between the rows.
In autumn, the fresh green plants emerge: they can withstand frost well. Keep your plants weed-free, provide mulch a few times, and give some potassium in the spring. You harvest your beautiful bulbs in July, when the foliage turns yellow and starts to wither.
Researchers showed that Morado garlic contains a decent amount of the substance allicin, the "natural" penicillin. Morado has a sturdy flower stem, which flowers in the summer as well. Beautiful to see and delicious to eat. For long-term storage it's best to remove these flowers. This way you prevent all the energy from disappearing into the flower.
Data sheet
Suitable for

bee friendly and plant parts are edible (read instructions first)

Flowering period

Early Summer (Jun.-Jul.)

Harvest time

Mid-summer

Delivery period

sep-nov

Farm

ORGANIC NL-BIO-01

Preferred location

Sun or partial shade

Delivered as

flower bulb in bag

Hardiness

hardy in most zones