Oxalis deppei Iron Cross - ORG
This Oxalis tetraphylla is aka Four-Leaf Clover. It is said to bring luck to the finder. For sure our bees will consider it luck when they find this organically grown plant with clusters of rosy-pink flowers. Leaves are decoratively marked deep-purple in the centre.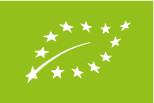 15 bulbs per pack (or select a value pack)
Order now for delivery in E.U. from March 2021. Happiness guaranteed. Shipping into E.U. from € 4,95 free on orders over € 39, see shopping cart or delivery page for details.
Data sheet
Suitable for

bee friendly

Colour

Pink

Height

5-15cm

Flowering period

Summer and Autumn (Jul.-Nov.)

Delivery period

March-May

Flower Bulb

Top Quality

Farm

ORGANIC NL-BIO-01

Preferred location

Sun or partial shade

Delivered as

flower bulb in bag