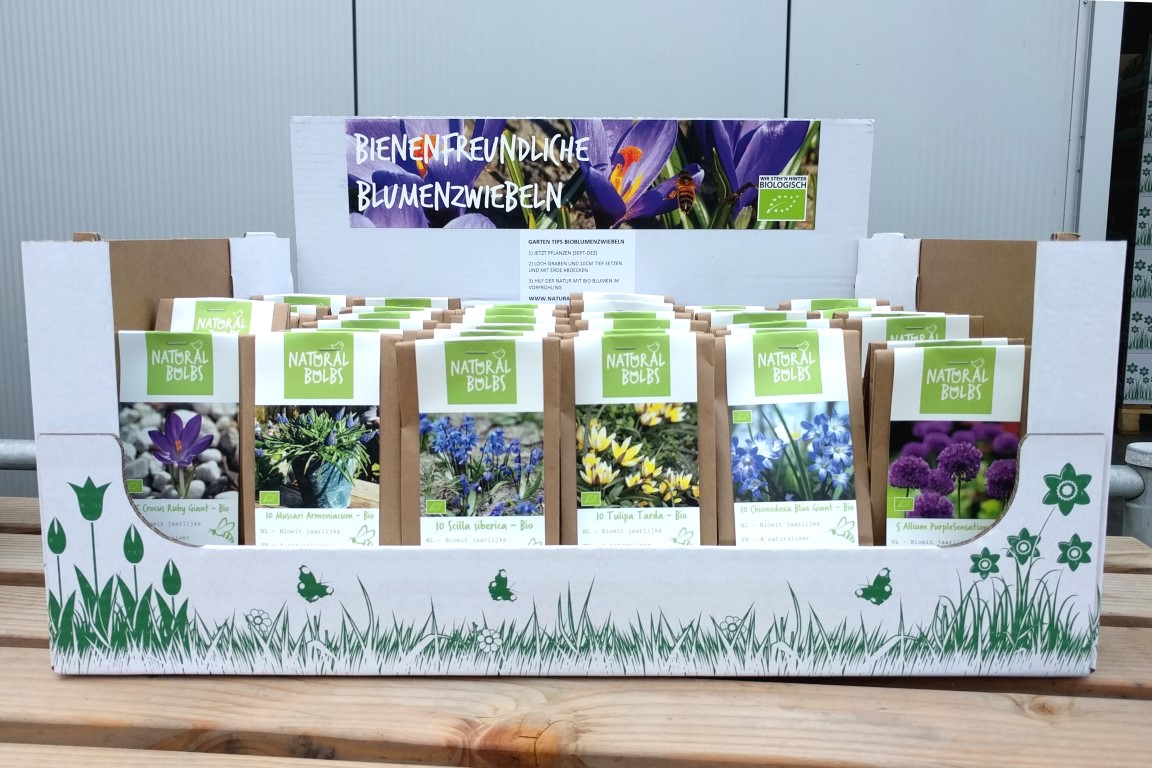 Are you a shop owner and always scouting for sustainable entries into your assortment then we may just have something for you.
Our seasonal products add interest to your shop in a short time frame in the autumn or spring. Spring flowering bulbs need to be planted in the autumn between september and half december.
Volume orders
Please contact us directly and we'll create a suitable offer for you. Our goal is to help you bring value to your customers and be succesful.
Orders per carton
Request access to our wholesale prices now and tell us what kind of shop you run. We will then send you a login for you to review our offer and consider placing an order online. The offer includes smart shippers functioning as display cartons.
Mail us: info@naturalbulbs.com or give us a call: +31235477900