Milkshakespeare Bee Banquet- ORG
Bulb Mix suited for: under trees (mid Spring)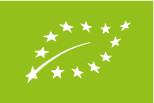 The tall, deliciously fragrant poet's daffodil enjoys company from the elegant white 'Thalia' and the cheerful yellow 'Jeannine' (daffodil and allium). Appropriately flowers in succession to 'Starry Sky'. Grown organically.
37 bulbs p. m2
UK: Season of spring flowering bulbs has ended. New spring flowering bulbs available to order from April, delivery from September. Summer flowering bulbs ready to order from January.
EU: Order now for shipping within 1-3 business days. Happiness guaranteed. Shipping starts at €4.95 depending destination; free on orders over €50. See delivery page for more details.
Application: under deciduous trees and shrubs, semi shade from fences and buildings
Light: semi shade to sunny
Soil: sand/loam/clay, well draining, moderately moist
Height: 20-50 cm
Flowering: mid spring (April-May)
Mowing: none, or mid July (6 weeks after the last flowering)
Data sheet
Suitable for

Bee Friendly

Group

mixture

Colour

White-Yellow

Height

35-45cm

Flowering period

4. Middle-Late Spring (Apr.-May)

Delivery period

sep-dec

Flower Bulb

Top Quality

Farm

ORGANIC NL-BIO-01