Jerusalem artichoke - ORG
Jerusalem Artichoke or Helianthus tuberosus, aka sunroot, sunchoke, earth apple, or topinambour produces edible tubers. Grown organically they are safe to consume.Produces very tall foliage and yellow flowers. Herbaceous perennial. The tubers store their carbohydrate as inulin (not to be confused with insulin) rather than as starch. So, Jerusalem artichoke tubers are a great source of inulin. Commonly used as a dietary fiber. Thin skin does not require skinning and tuber can be eaten raw (in salads). Taste resembles artichoke.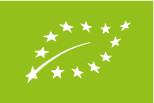 3 tubers per pack or select the Value Pack
Order now for delivery in E.U. from March 2021. Happiness guaranteed. Shipping into E.U. from € 4,95 free on orders over € 39, see shopping cart or delivery page for details.
Data sheet
Suitable for

bee friendly

Colour

Yellow

Height

250-300cm

Flowering period

Summer and Autumn (Jul.-Nov.)

Delivery period

March-May

Flower Bulb

Top Quality

Farm

ORGANIC NL-BIO-01

Preferred location

Sun or partial shade

Delivered as

flower bulb in bag