Bee Buffet Royal Appetizer - ORG
Bees will love this joyful mix of early spring flowering organic flower bulbs. They will return like perennials.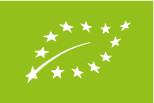 Crocus tommasinianus 'Ruby Giant' (50)
Crocus vernus 'King of the Striped' (20)
Crocus vernus 'Jeanne d'Arc' (20)
Narcissus cycamineus 'Tête à Tête' (30)
1 bag with 120 organic bulbs
Order now for delivery in U.K. within 1-2 weeks, EU within several days. Happiness guaranteed. Shipping into UK from £ 5.99 free on orders over £ 50, see shopping cart or delivery page for details.
Data sheet
Flowering period

Early Spring (Mar)

Delivery period

sep-nov

Farm

ORGANIC NL-BIO-01