Narcissus New Baby - ORG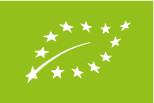 This lovely baby brings joy to the garden every spring. The unique appearance of daffodil jonquilla 'New Baby' with multiple flowers per stem is part of the deal if you want variation in your garden. The yellow flowers have distinct white markings from the tip of the outer petals. Grown organically.
7 bulbs per bag (or choose a value pack)
Order now for delivery in U.K. within 1-2 weeks, EU within several days. Happiness guaranteed. Shipping into UK from £ 5.99 free on orders over £ 50, see shopping cart or delivery page for details.
Data sheet
Group

daffodils multi-floral

Colour

Yellow

Height

35-45cm

Flowering period

Mid Spring (April)

Delivery period

sep-nov

Flower Bulb

Top Quality

Farm

ORGANIC NL-BIO-01

Delivered as

flower bulb in bag

Hardiness

hardy in most zones